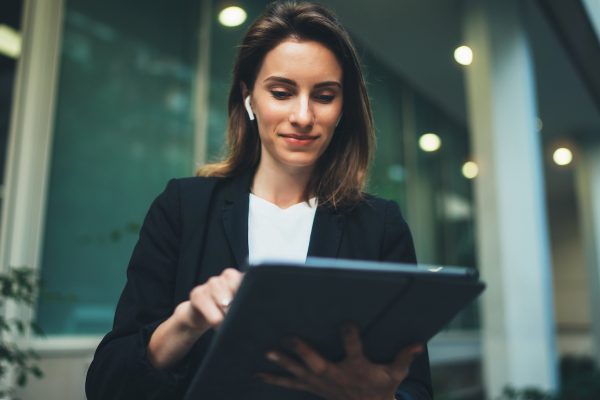 Cultivate. Educate. Empower.
The future of Oklahoma community banking depends on a new generation of bankers and community bank supporters—progressive, energetic, community-minded and well-informed.
The purpose of the CBAO Horizon Bankers is to keep members on the cutting edge of community banking through Leadership Training, Network Opportunities and Quality Education.
The CBAO Horizon Bankers is designed for career-aspiring community bankers.
Why Join Horizon Bankers?
The People!
Contacts you develop through the CBAO Horizon Bankers are an invaluable resource of ideas and information. When facing a challenge or a new banking issue, you have a network of individuals to draw upon for solutions.
Voice!
Being a Horizon Banker gives you an opportunity to join your fellow community bankers to engage in efforts that will enhance and preserve the philosophy of community banks.
Discounts!
The CBAO Horizon Bankers enjoy great discounts on select CBAO educational seminars, conferences, and the annual convention.
Leadership Training!
Take an active role in moving up the management ladder. Be an active member of the Horizon Bankers through numerous opportunities available.
Education & Events!
Horizon Bankers host numerous events throughout the year. For example, a day at the OK State Capitol spending one-on-one time with YOUR legislators, an annual summer conference with knowledgeable speakers & invaluable networking, & much more!
Progressive, energetic individuals who want to better themselves both personally and professionally.
Individuals who are leaders and those who have set their sights on a leadership role in their banks, companies, and communities.
Individuals who are committed to preserving and enhancing community banking and its philosophy.
Make an investment in the future of community banking by becoming a member of the CBAO Horizon Bankers. Dues are $100 annually. Members must be employed by a CBAO member to qualify for membership.
2023 Horizon Bankers Annual Conference
The CBAO Horizon Bankers are pleased to announce the annual Horizon Bankers Conference is planned to be held in person on July 9th - 11th, 2023.
The CBAO Horizon Bankers Conference is the CBAO's Leadership Division's annual event. It provides an opportunity for CBAO members to receive education and leadership development while strengthening the industry through personal connections. This event offers focused leadership training, hot topic general sessions, and networking opportunities. It is a fun, friendly, casual event for everyone to enjoy!